When I got the call to shoot an aerobatic stunt plane, from within another plane, I just knew that I needed something more than what my DJI Ronin could offer.
The Ronin has been great, however I do find it somewhat limiting in that to use it with my Red Epic Dragon I have to strip it down to the barebones, and use redvolt batteries, which although this makes the rig lighter, and easier to manage the tradeoff is that I am constantly having to switch batteries out, which may not seem that bad, but the balance I have for it means that I also need to release the dovetail clamp, and scoot the camera forward to get the redvolt out.
Anyway it's quite a hassle when the client wants to knock out shots, and I keep having to stop for a minute or two every thirty minutes to complete a battery swap.
A few of you may be scratching your heads, and saying well why aren't you just using vmount batteries with your camera, and the cinemilled extension arms?
Unfortunately my smaller lighter vmount batteries, do not lock click into place on my v-mount adapter so I would have to use my only other batteries which are the blueshape 180w, coupled with the v-mount adapter these batteries throw the balance off, and to get a counterbalance I would have to add more weight to the front, but then I would exceed the 16 lb capacity of the Ronin.
All that aside I have been very pleased with the Tilta gravity, and its payload of 33lbs.
With it I am able to use the setup below, and I am still not maxing out the payload capacity.
Setup used:
Red Epic Dragon
Wooden Camera v-mount adpater
Blueshape 180w
Xeen Cine Lens 85mm
DJI Focus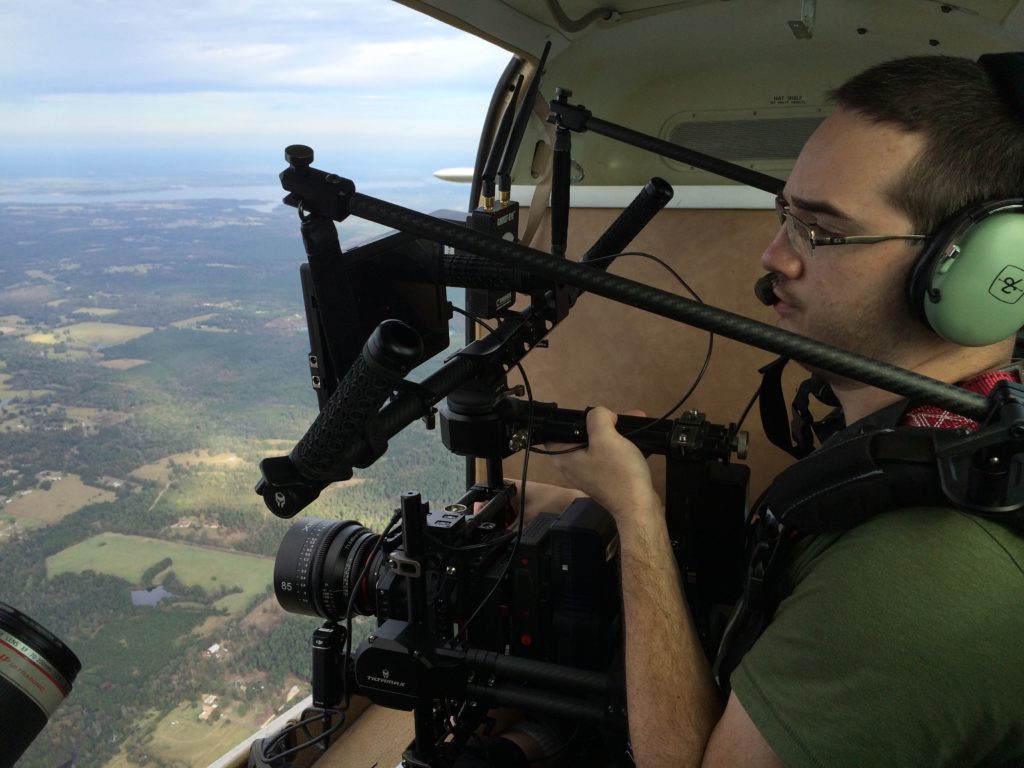 I can also keep my wooden camera side cheeseplates on now, which speeds up the change from tripod to gimbal.
Regrettably the manual, and quick start guide for the gravity (at the time of this writing 11-11-2016) are laughably bad.
Currently you have to get on the forums, or the facebook user group if you need help, or have questions about something.
The app is also quite poor, with broken english, and no explanation of most of the features.
From one of the reps at Tilta we have been led to believe on the facebook user group that a futaba remote can be paired with the gravity, but so far no instructions have been given for how to use them together.
I am very familiar with futaba remotes, as I use them on several UAVs, and have knowledge on how to create profiles, and map channels, so while I was able to hook up a receiver, and connect it with the gravity there was nothing I could do to make it respond to the commands from the controller, hopefully this will change soon, and there is a new version of tiltas controller named the mimic coming out soon, so hopefully we will have a way to use both in the future.
All the bad things aside, when you get the gimbal mechanically balanced, it just works.
No fuss, no hassle, it works exactly like I hoped it would, which is wonderful!
I had a day to play with it, and get familiar with its use before getting airborne, and using it on the 1st paying job.
I was thankfully forewarned by Pedro from Cinemilled that you really need to have his extension pieces for the tilt arms, and I can definitely say that I would have been worried if I didn't have those because the top bracket is basically at the limits if you have an epic body on there.
So I just wanted to give him a shoutout because his arms really helped a lot.
So what you're probably thinking is, well that's nice but how did the footage look?
My only other preface before showing the footage is that I didn't know at the time what setting in the app was responsible for smoothing, and so the tilting up and down is a bit jerky, I want to be clear that I don't think this is the gimbals fault, so much as not having clear documentation on what everything does, I will certainly be using smoothing from now on.
Ok, have a look at a few clips I recorded, Please note they are overcranked from 48 over 24fps, and no post stabilization was added.

Shot info:
I was using the ready rig to help with the weight, and was shooting out the side door of an airplane that went anywhere from 95mph to 120mph.
It was fairly bumpy, and of course very windy, it was definitely a shoot where using a gimbal was a must.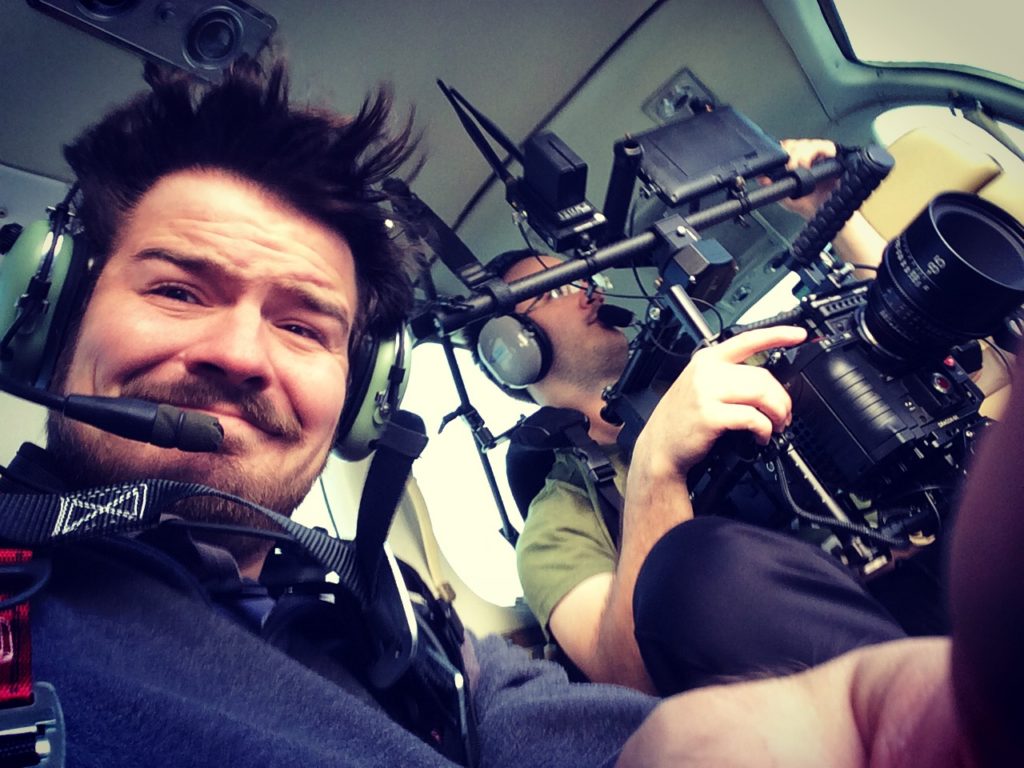 To conclude, I am very pleased with the gravity so far, if Tilta will be diligent about addressing the lack of a detailed manual, and will improve the app, along with add support for 3rd party controllers like futaba remotes, then it's a win.
Also wanted to say thanks to Chris for organizing the group buy!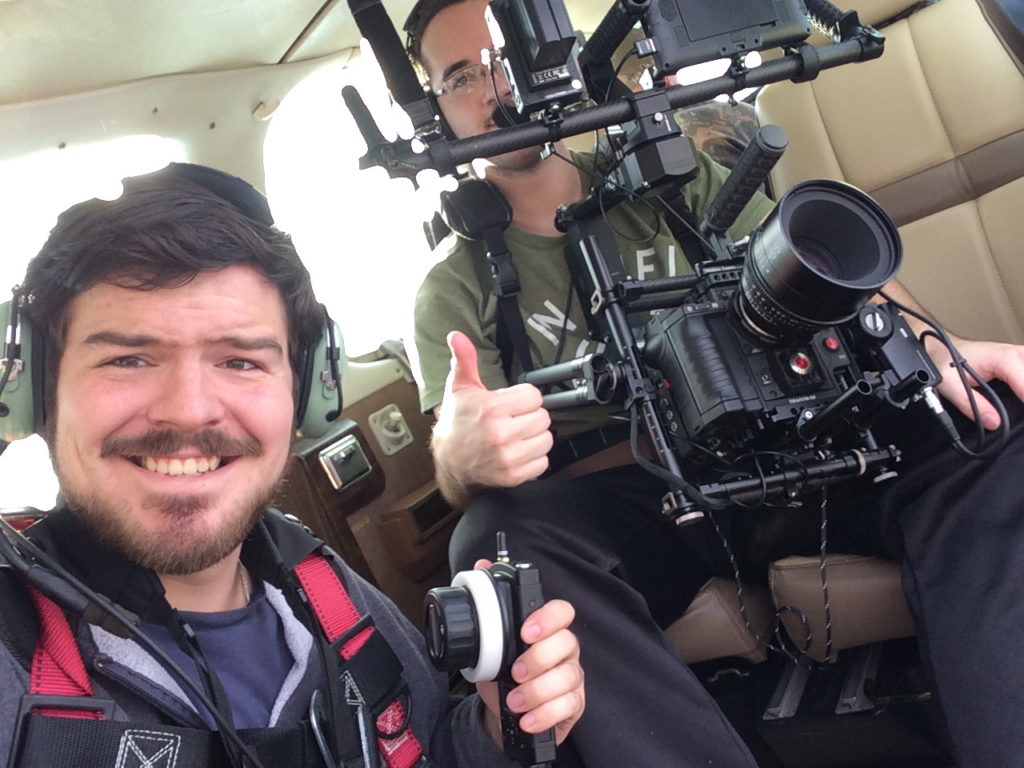 Equipment used, and recommended:
Red Epic Dragon
Wooden Camera v-mount adpater
Wooden Camera Side, and top cheeseplates
Cinemilled Tilt Arm Extension for Tilta Gravity Gimbal
Blueshape 180w
Xeen Cine Lens set
DJI Focus
Tilta Gravity
Ready Rig GS
Ghosteye 150m
Small HD AC7 Oled